Nathalie Deroche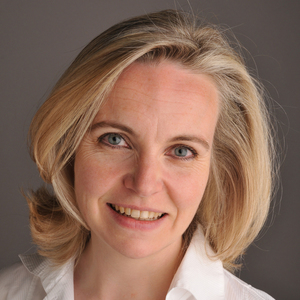 Nathalie Deroche has spent more than 20 years in the European energy industry and, in 2008, moved to HR development consultancy services, mainly coaching and executive search for the infrastructure sector, large industry and public services.
She started in 1988 with EDF, the leading French power company, as district manager and Demand Side Management project manager for the overseas. In 1992, Nathalie moved to GDF, as head of long term gas purchase from the North Sea. She has supported the company's move to trading and short term marketing for more than 10 years, through several executive positions. Still for GDF, she prepared the IPO and later its merger with Suez (now ENGIE) through the launch of the Corporate Risks practice and as International Strategy VP.
Since 2008 she uses her experience of complex situations and change management, conciliating analysis from corporate and operational level standpoints in order to support executive committees in their development.
She holds Master of Science degrees from Ecole Polytechnique (Paris) and from Ecole Nationale de la Statistique et de l'Administration Economique (Paris). Nathalie is a certified Coach from IFOD and Alter&Coach. She is a member of Institut Français des Administrateurs, and non exec Director for a non-profit organization.
Nathalie is a member of the European Mentoring and Coaching Association and acts as a pro bono coach for job seekers.
Articles mentioning Nathalie Deroche