Awni Nemer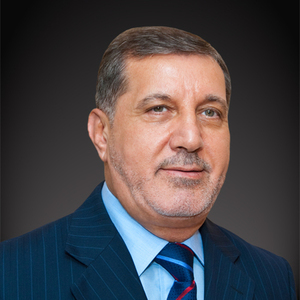 Awni Nemer holds a Bachelor degree from Teesside University in Computer Science. Awni began his career in ICT Consulting joining a prestigious organization called Hoskyns based out of their headquarters in the city of London covering Europe.
Awni then moved across to the Middle-East in 1982 whereby he was tasked with building the IT infrastructure for Dubai National Air travel Agency (DNATA). He was acknowledged by the CEO for pioneering the ICT infrastructure systems that were utilized for many years to run the most successful cargo and passenger operators within the Middle East and further to start Emirates utilizing the same systems.
Awni acquired his first organization which provided bespoke contract Management software to the real estate and construction industry in 1991. A veteran of the region, Awni ventured into executive search when he acquired McArthur Murray in 2006.
Awni heads the Board and ICT practices within McArthur Murray and guides the Consultants in CEO mandates for some of McArthur Murray's Strategic clients across the region. He has developed over the years a deep understanding of the complex regional landscape and terrain and has executed several key searches for multinationals within the GCC as well as Tier one family conglomerates who control over 50% of the local business economies throughout the region.
A British national of Arabic origin, Awni speaks English and Arabic fluently. Having been stationed in the GCC for 35 years, Awni has forged a reputation amongst the local business community while understanding the uniqueness of each client's fabric and culture. Awni is able to identify and assess the executives fit and compatibility within his clients' organization.
Articles mentioning Awni Nemer
AltoPartners Guide to Diversity, Equity and Inclusion Religion in the workplace: making the festive season – and the year – comfortable for all
| 15 December 2022