Murat Kaan Güneri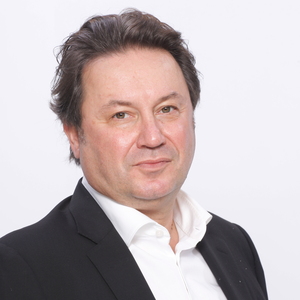 Murat Kaan Güneri started his early career in İktisat Bank and continued at Digital Equipment Corporation (DEC) where he carried the responsibility for the Human Resources and Organization Country Manager position as well as that for the Quality Management function.
He founded AMROP International Executive Search Turkey in 1996.
He then joined Heidrick & Struggles and managed the Technology Practice between 2000 and 2002.
Based on ten years of experience in different levels of the Human Resources area, Güneri founded MKG & Partners and built a substantial network in the ICT field both in Turkey and abroad.
Murat Kaan Güneri earned his BSc in Psychology, Boğaziçi University, İstanbul. He is fluent in English.
Articles mentioning Murat Kaan Güneri
Advice for the Class of 2021
| 15 July 2021
The Director's Dilemma - June 2021 Edition
| 01 June 2021
Artificial Intelligence & Executive Search - Killer, Game Changer or Magic Trick?
| 08 July 2019