Stephen W. Dallamore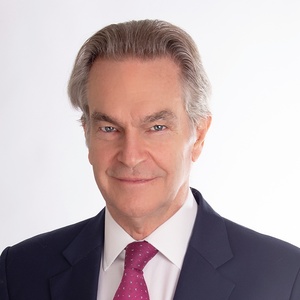 Stephen Dallamore left the legal profession and started a partnership business in 1977 called Mast South Africa. Mast was the largest corporate training group in South Africa and was listed on the Johannesburg Stock Exchange in October 1987. Stephen was the Executive Chairman of the group until June 1996 when Mast was merged with the Advtech Group.
In 1997, Stephen and three Mast colleagues started a change management consultancy, Connemara Consulting. In 1998 Stephen joined listed company MDM Growth Investments Ltd., a private equity fund specialising in entrepreneurial family business, as Executive Director. He helped manage several investments and chaired Compucomp (Pty) Ltd – a computer company in which MDM had a controlling shareholding, prior to its sale.
In 2002 he joined SPi (then Boyden) as a director, building Boyden SA's global strategy and acting as the catalyst in right sizing and restructuring the business in 2003. He was appointed Managing Director in 2004.
Stephen has a B.A. (Econ. & Law), LLB (Transvaal Bar, Supreme Court, 1978); a former Governor: Michaelhouse School (Kwa-Zulu Natal); Managing Director : Sherbridge Executive Search (Pty) Ltd; Director: NIB-MDM Private Equity Fund; Chairman: Weimershoek Farm (Pty) Ltd; Chairman: Stockshop (Pty) Ltd. Stephen is currently the Global Chairman of AltoPartners, the international alliance with 52 offices across 31 countries in the Americas, EMEA and Asia-Pacific.
He is a keen golfer, fly fisherman, wing shooter, collector and musician.
Articles mentioning Stephen W. Dallamore
Sonal Agrawal named AltoPartners Global Chair: Strengthens international strategic focus & commitment to diversity
| 08 December 2020
Seeliger y Conde Spain Joins AltoPartners: AltoPartners Strategic Growth Despite Tough Economic Conditions
| 01 December 2020
Seeliger y Conde Morocco Joins AltoPartners: AltoPartners Strategic Growth Across Africa Continues
| 19 November 2020
Executive Connection Colombia Joins AltoPartners: AltoPartners Strategic Growth Despite Tough Economic Conditions
| 02 September 2020
The Director's Dilemma - September 2020 Edition
| 01 September 2020
Fowler Fox & Co Hong Kong Joins AltoPartners: Continue to Build Asia Pacific Presence
| 06 July 2020
Sanitizers and Zoom : Coping with Covid-19
| 17 March 2020
Mining for Talent - The Evolution of Talent in the Mining Industry
| 20 February 2020
Osprey Executive Search Toronto Join AltoPartners: AltoPartners Boast Strong Northern American Presence
| 25 September 2019
Artificial Intelligence & Executive Search - Killer, Game Changer or Magic Trick?
| 08 July 2019
Private Equity and the Big Talent Squeeze: A victim of its own success?
| 08 July 2019
The Director's Dilemma - June 2019 Edition
| 05 June 2019
AltoPartners and Diversified Search Attend 2019 Special Olympics: Champion Leadership and Inclusion Globally
| 15 March 2019
Accord Group ECE Celebrate 25th Anniversary : Founding Members of AltoPartners Honour Legacy & Focus on Future Growth
| 13 September 2018
Laigaard & Partners Denmark Join AltoPartners: AltoPartners Boast Strongest Nordic Grouping Globally
| 16 July 2018
Collaborative Leadership and Diversity of Thought : Driving Business Innovation - Hunt Scanlon 2018 State of Industry Report
| 20 June 2018
AESC Announces New Appointments to its Global Board of Directors: Sonal Agrawal Joins & Represents Accord Group India / AltoPartners
| 09 January 2018
AltoPartners Announces New Partner Firm in Portugal with offices in Angola and Mozambique: Southern European and Portuguese-Speaking African Footprint Increases
| 14 November 2017
AltoPartners Announces New Partner Firm in Brazil: South American Footprint Increases
| 07 November 2017
Global Trends in Executive Search
| 25 October 2017
Global Mobility : Qualities of a Successful Leader
| 21 June 2017