María Isabel Ventura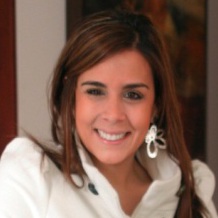 Maria Isabel Ventura Torres, Partner of Executive Connection S.A.S, worked a year and a half as Senior Associate in Heidrick & Struggles Colombia S.A. at Bogota's office, and was in charge of the commercial part of the firm and member of the Health Sciences Sector. Likewise, she also worked in a successful manner in first and second level searching in the sectors of Consumer, Retail & Luxury Goods, Leadership Consulting, Board Practice, Life Sciences & Healthcare, and Media & Entertainment in the Andean Region.
Prior to joining Heidrick & Struggles, Maria Isabel worked three years at L'Oreal Colombia, responsible for both Recruitment and Learning areas. There she was responsible for all recruitment strategies in the company, including attracting best talent, elaborating economic offers and negotiating entry. She was also responsible for all advanced corporate learning programs for the leadership teams and all Campus Management activities in order to attract best young talents. Also she was in charge of all development and training needs for employees in the company.
Before this experience she was an Associate at Spencer Stuart for almost three years, where she developed a solid experience in the execution of first and second level search assignments within the Technology, Consumer Goods and Life Science industries in the Andean Region.
Maria Isabel holds a Bachelor's degree in Psychology from Florida Atlantic University in Boca Raton, Florida, and complemented this degree with a postgraduate course in Marketing from Universidad Eafit.
Articles mentioning María Isabel Ventura