Thomas Heyn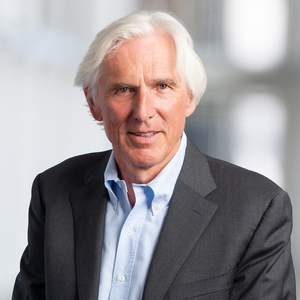 "Ever tried. Ever failed. No matter. Try again. Fail again. Fail better" – this quote by Samuel Beckett encapsulates Thomas Heyn's view that failure is a natural part of our daily lives, however it is how you learn, grow and keep trying that is important in shaping your character. It is this strength of character and his quest for constant learning that has driven Thomas throughout his diverse and exciting career.
Thomas credits the fact that he has lived and worked in Germany, Austria, Russia, UK and the USA as providing him with interesting learning experiences and giving him the ability to fluidly adapt his management style to suit multiple teams and clients. His exposure to the most diverse territories and cultures in a dynamic business market has turned Thomas into a truly global business enthusiast. Thomas is a lover of sport and adventure and believes that this personal passion has influenced his business style because it is all about planning, taking risks and making decisions. However, the necessity to plan is enhanced by the ability to quickly adapt to any situation changes and should be underpinned by the capacity to be culturally aware and sensitive - a quality that Thomas believes should be as mandatory for any business professional as the ability to work in Excel spreadsheets!
With over 20 years of hands-on experience in establishing and constantly improving international HR organizations within a demanding corporate environment, Thomas is credited as being a maverick that gets the job done by seeking creative and innovative solutions.
In 2002, Thomas, together with Oliver Torster, founded the Executive Search firm Jack Russell Consulting, the German branch of AltoPartners, where he is regarded as the creative head and visionary. Motivated by the ethos of "winning in style", Thomas is driven by the love of helping other people to be successful and achieve their goals. Whether it is in business or on the basketball court, Thomas sets others up to take the shot and win.
Thomas spent more than 10 years with Hewlett Packard in several Senior European Management positions, including VP Operations Eastern Europe.
His move to Tektronix, a technology leader based in Portland, Oregon, as VP Human Resources EMEA, enabled him to play a central role in completing several merger and acquisitions, including the purchase of the Siemens "Test & Measurement" Business Unit and its subsequent successful integration into the parent company.
Thomas then joined Oracle's European Organization in the role of VP Human Resources, where he was focused on successfully meeting the company's highly ambitious growth targets as well as being responsible to integrate the workforce of several acquisitions into the Oracle organization.
Thomas Heyn graduated from Giessen Law School and holds a PhD in Labor Law. He sits on the AltoPartners Operating Committee, responsible for the Communications and Marketing portfolio, and is Managing Partner at Jack Russell Consulting in Munich, Germany.
Personal Interests
In his free time Thomas likes to combine experience with playing the "dare devil". For instance, he rode his motorbike from Santiago de Chile right to "the end of the world", to Ushuaia in Fireland. As an ex-active basketball player and still ardent supporter he always took advantage of his height and strategic playing field overview. For years Thomas has tried to exploit his "tackling talents" with equal success on the golf course…
Articles mentioning Thomas Heyn
Everything I know about business, I could have learnt from Star Trek!
| 06 February 2020
Close, but no Cigar!
| 18 November 2019
Artificial Intelligence & Executive Search - Killer, Game Changer or Magic Trick?
| 08 July 2019
Private Equity and the Big Talent Squeeze: A victim of its own success?
| 08 July 2019
Ready to jump ship? Read this first
| 27 March 2019