Corinne Klajda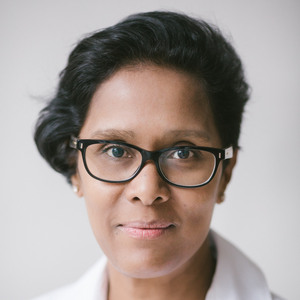 Corinne heads Accord Group Polska, a founding member of the AltoPartners Executive Search & Leadership Consulting global alliance where she also leads the Global Consumer Goods, Retail & Luxury Practice Group.
With her team, she has conducted over 750 senior-level executive search assignments since 1999 for both multinationals & European businesses. She personally places senior candidates into CXO & leadership, as well as digital and business transformation roles.
Clients value her straightforward honesty and transparently advocating for candidates that are the best fit for the organisation in terms of culture and business strategy.
A founder and a non-executive chairwoman of Nuvadis Interim, Corinne also consults on multiple business transition & interim management assignments.
Being a certified mentor coach, she has become a trusted advisor beyond the search focus: she maintains her coaching practice exclusively for CEOs, and regularly facilitates board discussions delivering leadership consulting services.
A native of Mauritius, she lived and worked for 10 years in China where she graduated from the Beijing Language & Culture University, completed an Executive MBA from the CEIBS in Shanghai, worked at Halliburton International & International SOS Assistance. Prior to moving to Poland, she joined the Executive Search firm Ray & Berndtson in 1994 where she worked as Country Manager for five years.
Corinne is an active YPO member and a guest lecturer at the Warsaw School of Economics or at the Executive Program for Women at the Kozminski University that she particularly enjoys as she is a firm believer in female empowerment.
She also supports the Warsaw Volunteer Mission (WVM), Porta Foundation, Great Orchestra of Christmas Charity (WOŚP) & Unaweza Foundation.
Part of her DNA is fostering relationships and hosting events such as CEO breakfasts, HR round-tables or "the atelier" – a creative space where her personal and professional contacts can experiment under the guidance of a known artist.
Where else can you find her? Running ultras while raising money for the less fortunate under the banner of #CorinneRunsForGood via the Unaweza foundation. Her latest project was running 250km with Racing the Planet in the Namib desert, Namibia raising 250K PLN for 10 scholarships for 10 paralympian girls . Next stop: the ultra-race in the Atacama desert of Chile.
Articles mentioning Corinne Klajda