Ricardo Backer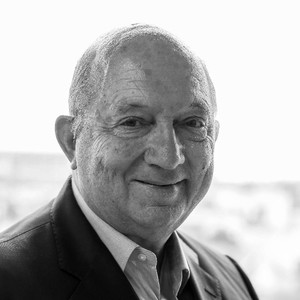 Ricardo is one of the most senior Executive Search consultants in the market, and has developed much of his career in leading International Firms.
He ran two of the most important Firms in the world in Argentina: Heidrick & Struggles and Korn Ferry International.
In 2009 he founded Backer Advisory now Backer & Partners, which today is an independent leading firm in Executive Search and Executive Team Performance.
In addition, through Vistage, he provides personalized advisory to a group of 17 CEOs coordinated by him, and to a group of about 15 Human Resources Directors, which gives him a unique view of the market.
In Backer & Partners, he has developed methodologies to energize companies' Senior management and to install new cultures through effective processes in market-leading companies.
The Firm is continuously growing and its mission is to carry out projects of senior executive recruiting and Senior management consulting. Its philosophy is international quality adapted to the local market reality.
As such, our portfolio is composed of national and international companies for which we work locally and regionally, improving the effectiveness of their management team.
Ricardo lectures at Universities on issues of Management and Boards and his articles are published in major media in the country.
Ricardo started his professional career in what is now Accenture, specializing in process reengineering, implementation of critical systems and provision of consulting services to senior management of industrial and consumer goods companies, working in the United States, Germany, Mexico and Venezuela in addition to Argentina.
He was named Partner of the firm and later became Managing Partner of the Consulting Division for the Argentina and Chile offices, both of which he directed until his retirement in 1994.
Determined to engage in consulting in matters of talent, he joined AMROP International's Argentine subsidiary. Later, he founded his own firm, Global Management, which was in turn acquired by Heidrick & Struggles for the launch of its subsidiary in Argentina and which he ran until he was recruited by Korn/Ferry in 2001 to re-launch its operations in the Southern Cone. For 8 years he worked on expanding the Argentina and Chile offices, making Korn/Ferry one of the leading companies in executive recruiting.
In 2009 he founded Bäcker Advisory, now Backer & Partners. He has advised numerous executives on career matters. He has made significant projects of Senior level executive recruiting and is a senior manager coach.
Ricardo Bäcker is an Industrial Engineer (University of Buenos Aires).
Articles mentioning Ricardo Backer