Kevin Hall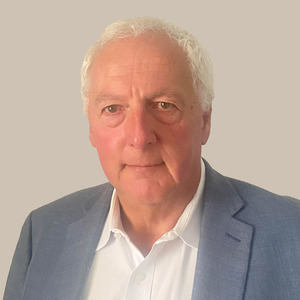 Kevin is the Canadian Managing Partner of Bluestone Leadership Services, bringing over thirty years of board and executive recruitment, management consulting and executive development experience to the firm.
His experience includes:
Board Member placement,
Executive and Senior Leadership placement,
Board assessments and evaluations,
Board and Executive compensation,
Leadership assessments,
Succession planning, integration and transformation.
Kevin is a Fellow of the Institute of Chartered Accountants in England and Wales. He qualified in England with Ernst & Whinney and worked in their consulting practices in Bristol, London and Calgary. He is an alumnus of Ernst & Young, KPMG and Bearing Point. Kevin became Managing Partner of the Business Consulting Group where he qualified as a Canadian Certified Management Consultant.
After spending a number of years in executive finance and operations roles with XL Food Systems, Centennial Foods and AdWall Capital Corp, Kevin entered executive search in 2001. In 2003, he co-founded Odgers-Berndtson Calgary and Bluestone Leadership Services in 2012. Since 2009, Kevin has completed over 75 Non-Executive Board Member placements drawing from a global talent pool. He has also completed over 30 board assessments and evaluations for publicly traded corporations and public sector organisations.
Kevin leads the AltoPartners Global Natural Resources practice.
Articles mentioning Kevin Hall
The Director's Dilemma - April 2023 Edition
| 03 April 2023
Phenomenal Women of AltoPartners - Emily Henders
| 20 February 2023
The Director's Dilemma - May 2022 Edition
| 04 May 2022
Big Oil on the Precipice of Change - Can Gen Z help?
| 15 February 2022
The Director's Dilemma - February 2021 Edition
| 01 February 2021
Osprey Executive Search / AltoPartners Canada Offering No Cost Services to Help Organizations During Pandemic Crisis
| 02 April 2020
Osprey Executive Search Toronto Join AltoPartners: AltoPartners Boast Strong Northern American Presence
| 25 September 2019
Podcast : Recruiting Board Members. Best practices; common mistakes; and trends
| 09 July 2019
The Director's Dilemma - July 2019 Edition
| 04 July 2019
Your Executive Guide to Joining a Board of Directors
| 28 January 2019
Collaborative Leadership and Diversity of Thought : Driving Business Innovation - Hunt Scanlon 2018 State of Industry Report
| 20 June 2018