Gabriele Werner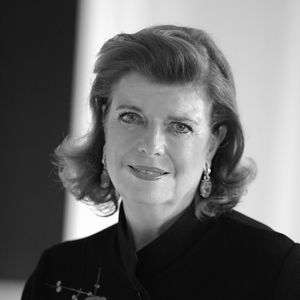 With more than 25 years in executive search, Gabriele is one of the most experienced Austrian Executive Search consultants. Her geographical scope is Western- Central- and Eastern Europe including Russia with search mandates and Executive Appraisals in Manufacturing, Financial- and Professional Services, Consumer Goods / Fashion / Textile and Non-Profit Organisations within science and culture / performing arts. A major part of her business consists of Board and Supervisory Board Members mandates.
Gabriele originally comes from Salzburg / Austria where she graduated in Law and worked as a judge before leaving for a more international career. Several years at one of the leading tax and audit consulting companies in Dortmund / Germany led her to join a leading US investment bank where she spent more than six years in New York, London and Germany. She focused on investment management for financial institutions and portfolio management for high net worth individuals.
After 15 years on the business side, she started her Executive Search career at Egon Zehnder International in Frankfurt/Germany in 1992 in financial services. In 1994 she joined Amrop International Muelder & Partner Frankfurt as a Partner to build up their financial sector. The company merged with Heidrick & Struggles in 1997, and Gabriele focussed on global and German-based searches in investment banking, specifically in Corporate Finance.
In 1998 Gabriele opened and headed the Vienna office of Heidrick & Struggles and additionally acted as Head of Financial Services as well as Head of the Non-Profit Practice in the German speaking countries.
In 2003 she founded her own Executive Search firm, which she merged with Civitas International in 2005, a group with offices in Austria, Germany and Switzerland. In 2014, she built up the spin-off ACCAPO Executive Advisors with Partners from Germany, Austria and Switzerland. As of 1.1.2018, her Austrian team has merged with the AltoPartners Austria team.
Articles mentioning Gabriele Werner
Asked and answered! Christiana Riley, CEO of Deutsche Bank USA Corp, on Diversity, Impact of COVID-19 and the Geopolitical Situation
| 23 July 2020
AltoPartners Austria Presents a Discussion on "ECE Is Great For Business Development"
| 09 April 2018
Our People - Dr. Gabriele Werner
| 16 January 2018