David Hammond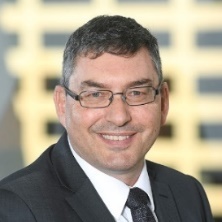 Business Experience:
David Hammond is Associate Director of Sheffield based from its Auckland office. He brings a wealth of experience and insight into the role having been a Chief Executive with 10 years' cumulative experience over three district and city councils in New Zealand.
David supports Sheffield in the search for senior and complex executive and Board positions, bringing a unique level of insight into the recruitment industry from working at this level. He brings political acumen, strategic and operational understanding.
David's background allows Sheffield to further its knowledge and experience into Chief Executive performance frameworks and Board reviews. He is most proficient in the not-for-profit, local government, government ministry, economic development and council-owned company environments, and has a particular passion for regional areas.
David's health sector experience includes development of the national Community Health Services Strategic Plan 2017-23 for St John, a national Social Isolation Strategy in 2018, and he specialises on governance and executive roles in primary health.
He has a competent understanding of indigenous issues, speaks some Māori and takes a lead in the practice on placements with Māori organisations. David also speaks Arabic and has lived in the Middle East.
In economic and social development David is on the national Localism Taskforce, helped develop the Localism Declaration for Victorian local government, develops devolved service delivery models, has written national reports on tourism management, and led an award-winning cross-sectoral tourism programme. He is known as a writer, presenter and workshop facilitator in these fields in both New Zealand and Australia.
Qualifications:
Master of Business Administration (Distinction) – Southern Cross University, Australia
Master of Science (Honours) – Geography, Canterbury University
Bachelor of Science – Geography and Psychology, Canterbury University