Romina del Paggio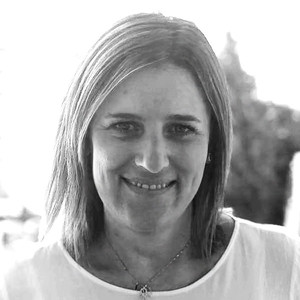 Romina has specialized in systemic interventions and executive coaching processes for executives and teams, talent identification and career management. She helps teams to develop skills and build agreements. She facilitates spaces for change management and leadership development. She has over 3000 hours of experience in coaching. She has been an EMBA and MBA Coach at Universidad Torcuato Di Tella since 2012.
Romina developed her corporate career at Telefónica and Movistar for 15 years, in the areas of Business, Operations, Processes, Business Planning and HR. She was in charge of regional initiatives and cultural transformation projects. She consolidated her HR career in Talent Management and Executive Talent in Spain, where she ran the area of Executive Talent for Latin America.
In 2012 she decided to shift her business career, choosing to add value from coaching and consulting.
In 2018 she joined the Bäcker & Partners team.
She is a Professor of Business Communication and Human Resources at Universidad de Palermo and also teaches at the Emotional and Organizational Coaching Graduate Course of the University of Buenos Aires.
She is a Newfield Network volunteer at the NGO Executive Directors Management Program.
Romina has a degree in Business Administration and has been trained in Coaching at Newfield Chile and at the European School of Coaching. She completed the Strategic Management Executive Program at IMD Business School. She obtained her certificate in Systemic Tools, a solution focused approach, at SySt Training, and her Outdoor Team Coach Certificate from Quantum – Mindful Quest.