Shauna Louie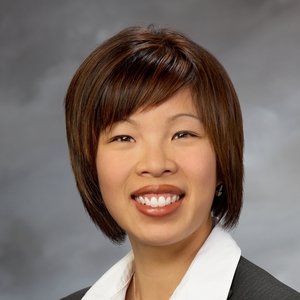 Shauna is a Founder and Managing Partner of AltoPartners/Bluestone Leadership Services Inc. She brings over sixteen years of board and executive search, leadership assessment, management consulting, and executive management experience to the firm.
Shauna began her professional career with a national staffing agency and in 2000, joined The Caldwell Partners as an Associate and then in 2003 joined Odgers Berndtson as a Principal. She co-founded AltoPartners/Bluestone Leadership Services Inc. in 2012.
She is a member of the AltoPartners Global Diversity and Women's Leadership Development Committee's, both committed to increasing Board and Executive diversity. In 2015, over 50% of AltoPartners placed candidates were diverse candidates.
She also leads the firm's Leadership and Organizational Assessment Practice where she utilizes The Attentional Interpersonal Style (TAIS) leadership assessment for executive and senior leader development and assessment assignments.
Shauna has an extensive board and executive search practice. She has led recruitments for boards and executives of major Canadian and International corporations within the public and private sectors. Her clients include organizations in the natural resources (oil and gas, power, agribusiness and mining), communications / telecom, financial services, health and public (Government, Municipal and Charitable) sectors. She takes pride in her relationships with her clients to recruit, retain and develop diverse leadership talent.
Shauna received a Bachelor of Management from the University of Lethbridge and a Business Administration Diploma with a focus in Marketing from the Southern Alberta Institute of Technology. She also holds a designation as a Certified Human Resources Professional (CHRP) and is certified as a Master Professional in the administration and interpretation of TAIS Inventory Assessment.
Shauna is a member of the Board Development Committee and Co-Chair of the Princesses and Superheroes Gala for the Make-A-Wish Foundation of Southern Alberta. She has served as a Board of Director for Making Changes Association of Alberta and is also involved with the United Way, Heart and Stroke Foundation and the Canadian Cancer Society.
Articles mentioning Shauna Louie
Osprey Executive Search / AltoPartners Canada Offering No Cost Services to Help Organizations During Pandemic Crisis
| 02 April 2020