Sonal Agrawal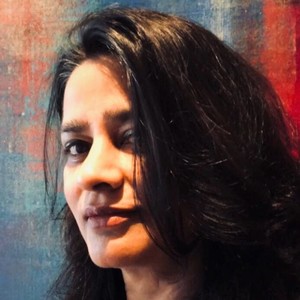 Sonal Agrawal is the Managing Partner for Accord Group India. Additionally, she serves on Global Management Committee, AltoPartners - Executive Search Worldwide and is a Global Board Member, at The Association of Executive Search and Leadership Consulting firm, (AESC) and is a global v-chair for the Doing Business With India Network at the Young Presidents Organisation (YPO)
Born in East Africa and raised in India, Sonal schooled at La Martiniere College and completed a BSc from Calcutta University, followed by an MBA from the London Business School, UK.
Based in Bombay (Mumbai) in India, she has over 25 years of experience in executive search & selection in India. Accord Group India (www.accordindia.net) was incubated in 1995 and conducts retained executive search for CXO and leadership talent across industries from offices in Bombay, Delhi and Bangalore. Sonal's core practice areas are Conglomerates, Professional and Financial Services, Private Equity and Boards.
Accord is a founding member of AltoPartners (www.altopartners.com) and Sonal has served the AltoPartners community as an officer since inception. Apart from the roles at Accord, AltoPartners, AESC and YPO, she serves on the group board for the ABC Consultants group. Sonal is an active member of the Young Presidents Organization (www.ypo.org), a peer network of young global leaders in 100 nations.
She was named by the Economic Times as one of the Top 10 Headhunters in India; by BusinessWeek, USA as one of the 150 Most Influential Headhunters in the World, 2008, by Business Today as one the Next 30 Most Powerful Women to watch out for in India, and was awarded Woman Achiever of 2011 – (Professionals) by FICCI FLO.
A frequent speaker on leadership, she has been profiled regularly by leading publications including Business Today, Business India Mint, HT, India Today Woman, Marwar. Sonal also writes a column on career issues in the Mint, an affiliate of the Wall Street Journal in India.
Articles mentioning Sonal Agrawal
The Director's Dilemma - October 2020 Edition
| 01 October 2020
7 FAQs About Thriving In The Workplace — Answered
| 22 September 2020
The Rant In The Resignation Letter
| 23 July 2020
Back to Base : A Leader's Guide To Getting Buy-In
| 11 June 2020
Remotely Possible - The New Normal
| 08 April 2020
Video Interviewing - A Primer for the Uninitiated
| 23 March 2020
Dead Ends, Deviations and other Deal Breakers
| 25 February 2020
The Future of Executive Search and Leadership Consulting - A Focus on Growth (Part 1)
| 31 October 2019
The Future of Executive Search and Leadership Consulting - A Focus on Growth (Part 2)
| 31 October 2019
India Rising: The State of Talent in the World's Fastest Growing Economy
| 23 July 2019
Private Equity and the Big Talent Squeeze: A victim of its own success?
| 08 July 2019
Leaders Who Inspire: Accelerating the Path to Gender Coherence
| 28 February 2019
Workforce engagement: What we need is an app for every millennial worker
| 14 August 2018
Ten insights from Ladies Who Lead—Women on Top
| 17 July 2018
Collaborative Leadership and Diversity of Thought : Driving Business Innovation - Hunt Scanlon 2018 State of Industry Report
| 20 June 2018
Hofer Tan & Partners Singapore Join AltoPartners: Expands Global Footprint – Strengthens Pan Asian Presence
| 06 June 2018
Diversity & Women's Leadership: The Industries Leading Diversity
| 19 February 2018
Diversity & Women's Leadership : Diversity As A Search Criteria
| 12 February 2018
Diversity & Women's Leadership : An Increased Focus on Diversity
| 07 February 2018
Take Charge of Your Narrative
| 15 January 2018
AESC Announces New Appointments to its Global Board of Directors: Sonal Agrawal Joins & Represents Accord Group India / AltoPartners
| 09 January 2018