Ian Taylor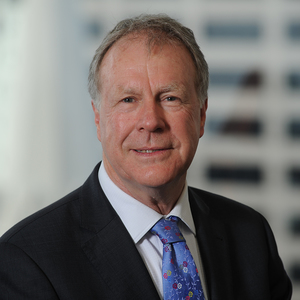 Ian Taylor is an executive director of Sheffield and has held a variety of positions since joining the firm in 1991. He headed the Search and Organisational Performance practices before becoming Managing Director in 1999. Since July 2004 he has headed the firm's Academy of Corporate Governance. He also oversees the company's relationship with AltoPartners.
Ian is a member of the Advisory Board of The University of Auckland's Governance School and a former board member of the New Zealand Institute of Management (Northern).
Before joining the Human Resources sector he worked in education both in New Zealand and internationally for a period of 11 years.
Ian's key capabilities and experience are in:
• Recruiting at the chief executive and senior management levels, particularly in the Health, Transportation, Education, Sport/Event and Local Government sectors.
• Facilitating and leading board evaluation review processes on behalf of clients.
• Leading numerous non-executive director appointment projects.
• Leading large scale recruitment projects in addition to multiple role international searches.
• Assessing competency amongst middle and senior managers for large client organisations using psychometric and interview techniques.
• Outplacing employees from senior to middle management levels for a broad variety of sectors. This involved in-depth counselling in 'coping and job search techniques'.
• Advising in various areas of organisational development specifically in the health, local government and transportation sectors.
• Much of this work has been in the strategic planning, succession planning and career management areas.
• Coaching senior executives as part of long-term leadership development programme being run by client organisation.
Qualifications:
• Bachelor of Arts – History, University of Canterbury
• Master of Arts (Hons) – History, The University of Auckland
• Diploma of Teaching, Auckland Secondary Teachers College
• New Zealand Teaching Certificate
Professional Memberships:
• Fellow, Institute of Managers and Leaders (FIML)
• Member, Institute of Directors
Articles mentioning Ian Taylor
Lessons in Leadership : Dan Reddiex Headmaster of Dilworth School - Auckland, New Zealand
| 02 December 2022
Lessons in Leadership : Steve Tucker, Board Chair Gallagher Holdings
| 25 November 2022
The Director's Dilemma - March 2022 Edition
| 03 March 2022
What Leaders Can Expect in 2022
| 11 January 2022
The Director's Dilemma - November 2020 Edition
| 02 November 2020
Closing The Deal - A rejection-proof strategy
| 27 February 2020
Dead Ends, Deviations and other Deal Breakers
| 25 February 2020
Take your team to the opera: how the Arts can positively shape us
| 08 April 2019
Succession Planning & Leadership Onboarding
| 13 March 2018
Succession Planning : The Strategic Importance
| 08 March 2018
Succession Planning : Overview & Key Insights
| 26 February 2018
Leadership in a Fast-Changing Future
| 05 December 2017
How Much Change Can Your Organisation Handle?
| 05 June 2017