John J. Keller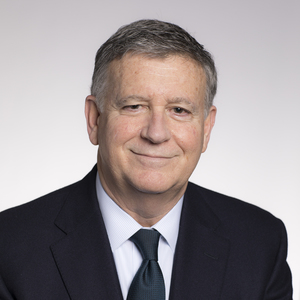 John J. Keller leads Diversified's Technology and Telecommunications efforts as Managing Director. He brings a perspective to his work that is most unique in our industry. John is the only veteran recruiter and advisor of CEOs, Board Directors and C-Suite leaders in the industry who has nearly two decades of recruiting, assessment and board advisory experience, as well as many highly successful years as an award-winning senior editor, reporter and television business journalist. His latest mission is to work with his partners at Diversified in continuing to grow the firm's Tech and Telecom business, while also helping to build the most effective and trusted global brand in transformational, growth and diversity recruiting.
As a recruiter and trusted advisor, John has recruited major game-changers to lead, transform, assess and integrate some of the most storied businesses in the world—from global giants to industry pioneers and mid-market companies in Tech, Telecom and Media. As a journalist, John was often the first to break major stories and lead team coverage in Technology, Media and Telecommunications for The Wall Street Journal, BusinessWeek and other major business news and TV organizations. This combination of recruiting and investigative journalist allows John to bring a special depth to his conversations with clients seeking thoughtful discussion, an experienced manager's input and hard-nosed execution for their most strategic assignments. John's work has produced CEO, C-Suite and Board recruits who have delivered extraordinary results—restoring brands, igniting hyper growth and creating tremendous value.
As a recruiter and global practice leader, John has been responsible for hundreds of assignments. He and his team made CTPartners the fastest growing Tech, Media and Telecom Practice among the major global search firms. Prior to this work, most notably as a senior partner for Spencer Stuart, he built the Telecom practice, while also contributing to the firm's Tech business and helping to spearhead the firm's CEO, Board, Assessment and Intelligence units.
John splits his time between his base in the New York office and his other office in San Francisco. He is a graduate of Baruch College.