Sara Bieger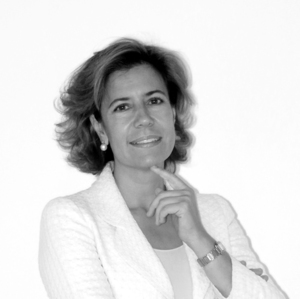 Sara Bieger joined Leaders Trust in 2001. Born in Madrid, she holds a Law Degree, she received an MBA (ICADE), a Commercial and Marketing Degree (ESIC) and a Global Senior Management Program, Chicago University –IE.
Before joining Leaders Trust International she spent fifteen years in several companies and positions including those as Sales, Marketing & Communication Manager and Country Manager in the IT, Retail and Insurance sectors.
Also related to Public Institutions, Sara was C.E.O of the Technological Park and Executive Vice-president of the Agency of Economic Development (Junta de Castilla and Leon, one of the autonomous communities of Spain), positions from which she significantly contributed to develop business in the region.
Vice-President of the French-Spanish Chamber of Commerce in Spain and Member of the Board.
Founder and President of ISOTES, a Spanish platform for "Women Talent". Participated in the Women Leadership surveys with PwC " Women at Executive Positions in Spain" (2011) and "Inspiring" (2014). Now writing a Manual called "Beyond the thirties".
Sara is a member of the Industrial Manufacturing and Construction Practices and has been one of the founders of AltoPartners and an active member of the OCO until 2013.
She is fluent in Spanish, English, French and Italian.
Articles mentioning Sara Bieger
Seeliger y Conde Spain Joins AltoPartners: AltoPartners Strategic Growth Despite Tough Economic Conditions
| 01 December 2020
Johan Cruyff Institute formalizes an agreement with AltoPartners Spain & WFS Talent to facilitate employment opportunities in the sports industry for its students
| 10 September 2020
Diversity & Women's Leadership: The Industries Leading Diversity
| 19 February 2018
Diversity & Women's Leadership : Diversity As A Search Criteria
| 12 February 2018
Diversity & Women's Leadership : An Increased Focus on Diversity
| 07 February 2018