Birgitte Olrik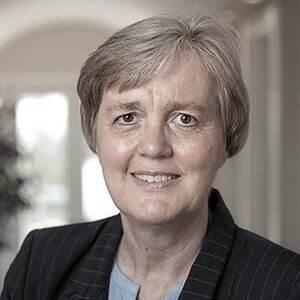 Her merits are as high as her experience is strong. Nationally and internationally – if you're searching for a candidate within Birgitte's area of expertise, she'll find the right match for you, regardless of whether you're looking to fill a position at C-level, VP or senior management level across the entire value chain. This is a well-honed skill, based on the understanding that the difference lies in the details. That is why you will find that Birgitte listens attentively and asks sharp and challenging questions, for instance about company culture and the intersection of skills and behavior.
Make no mistake – this reflective approach is praised by both customers and candidates. Birgitte hates to waste time. Her own time, the customer's time – and especially the candidate's time. A good recruitment process is the result of thorough preparation, asking the difficult questions and careful screening at an early stage.
The ultimate goal is good relations, professionalism and high job satisfaction for all parties. When these three aspects meld, recruitment can lead to growth and lasting relationships.
Equality, respect and compassion: these are just some of the values upon which Birgitte Olrik and the entire Peoplement team base their work. Birgitte Olrik doesn't sell off-the-shelf products. She works with people, establishing professional relations with them – and that is where she finds joy in her work. She is inspired by the nuances and the dynamics that develop when people meet. Birgitte considers herself an ambassador for the customer in a recruitment process, with a sharp eye for creating equality and commitment between candidate and customer.
Birgitte's professional experience spans nearly 10 years in the medical device and consumer goods/FMCG sectors – in her early career at Coloplast A/S in marketing/branding and, later, in leading positions (Sales/Marketing Director and Country Manager) at L'Oreal and Danone, respectively – as well as five years as Nordic Country Manager for a global French industrial company.
In 2006, Birgitte switched into the executive search sector, holding positions with Korn/Ferry and Stanton Chase, among others. With a strong skill set developed over her long professional career, Birgitte has spent the past 15 years providing recruitment services at both C-level, VP and senior management level within B2C and B2B markets – primarily focusing on profiles in general management, sales/marketing/branding, E-commerce, SCM, finance/economics and HR.
Executive MBA at AVT Business School Diploma in Business Administration Certified in SHL and Wave/Seville assessment programs and Facet5 & Audition
Articles mentioning Birgitte Olrik